Digital Printing Basics
Digital Print: When you need it right away
Digital printing saves time and money on short-run spot and process colour jobs. Why put your small job on press when digital print can do this now?
For digital printing, we use state-of-the-art production colour and B&W digital print machines from Xerox and Canon. Fantastic press-quality results are achieved on almost any paper or card stock when printing printing directly from your digital files.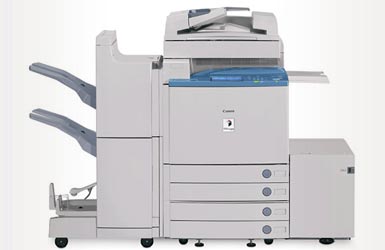 Direct digital full color business cards

Digital postcards

Digital booklet covers and signs

Digital photo printing
You may also be interested in collating, binding and fulfillment services for your digital print job.
You may be interested in checking out the prepress and faq pages for details about file preparation for digital printing.
Digital Printing Tips
Digital Printing Tip #1 — Font Use
There are literally thousands of fonts available. Don't assume that your printing company has them all. Play it safe stick to Adobe Type 1 or True Type fonts.
Digital Printing Tip #2 — Image Resolution
Where did your image come from? Images from the Internet and some digital camera settings are low resolution 72 dpi. While they may look fine online, they will become rought and pixellated in print because there is not enough resolution in the image.
Digital Printing Tip #3 — Can I Supply My Own Paper?
Maybe. You can supply any paper that your printing company will certify for their equipment. Be careful that your paper is rated for the kinds of high temperature that occurs in a digital press. If it isn't and you don't inform them, you could be liable for damage to the press.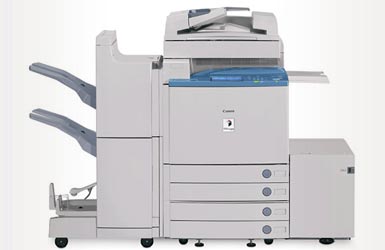 Digital Printing Tip #4 — Will My Color Be Exact?
That depends on several factors, some of which you control. If you design your work on a high quality calibrated monitor and embed an ICC color profile with it then there's a good chance your color will be faithfully reproduced.
In general, digital presses are less able to perfectly duplicate colors than are offset presses, due to variations in air temperature and humidity. If it has to be perfect, get it done offset.
Digital Printing Tip #5 — Solid Color Areas
Digital presses produce color by using either toner or ink. Both are susceptible to banding. Check with your printer to find if this will be a problem.
Digital Printing Tip #6 — Can I use Pantone Colors?
Most digital presses convert Pantone colors to CMYK and print as CMYK, a technique that is also used in offset printing, so this should work fine.
Digital Printing Tip #7 — What File Format Should I Use?
For best results use a format that supports CMYK and that most printers are likely to have.
Important — The commercial printing process requires high quality files to get a good result. We accept the following file types. Always save your files as pdf or eps.
Acrobat (pdf)
Illustrator (ai, eps)
InDesign (indd)
Quark Xpress (qxd)
Photoshop (psd)